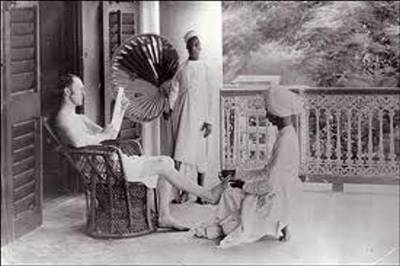 Though uttered in much more genteel circumstances than the setting of this book, Mr. Darcy's timeless put-down of Meryton society in Jane Austen's Pride and Prejudice can't fail to come to mind when referring to the characters populating George Orwell's first novel. Burmese Days is, down to the last man and woman, inhabited by a group of thoroughly disgusting characters: people who are, in the words of Darcy's famous epithet, indeed so "insupportable" that the reader can't help but conclude that they, each and everyone, richly deserve one another and everything that they are doing to one another. Reading Burmese Days feels much like watching a train wreck in the making and actually looking forward to the moment of the train wreck, without being able to muster the slightest bit of guilt about such a display of readerly Schadenfreude.
There is a truism to the effect that an author's first book often serves the purpose of getting their personal feelings and experience out of the way: a personal involvement so strong that it cannot but be overcome by publication – that authors, in other words, first need to get over themselves before they can move on to bigger and better things. This of course doesn't mean that a first novel can't be a masterpiece regardless (indeed, these days in particular it often feels like anything short of a monumental masterpiece will fail to make an author even register in the collective conscience of the literary community), but there are plenty of examples, too, of first novels that primarily serve this personal purpose of clearing the way for the author's true gift to emerge, and for that gift to be rid of any and all overriding encumbrances. Burmese Days clearly falls into the latter category: Stationed in Burma for five years as a British colonial officer himself, Orwell came to loathe the Raj, everything of which it consisted and everything that it stood for – and judging by the evil, almost cardboard caricatures that he created in lieu of well-rounded, three-dimensional characters (not least this novel's bumbling, weak main character, Flory, who is not exactly hard to unravel as an exercise in ruthless authorial self-flagellation), he obviously also carried a boatload of guilt about having himself been part of the very system that upheld the Raj. Orwell, thus, had a lot to get over before he could move on to bigger and better things.
Read more on my own website, ThemisAthena.info, and on Leafmarks.
Katha(r)
(the novel's actual location, though to avoid a lawsuit for libel, Orwell had to come up with a fictional place name – the town is called Kyauktada in the book): the British Club, Irrawaddy River, and street near the river.