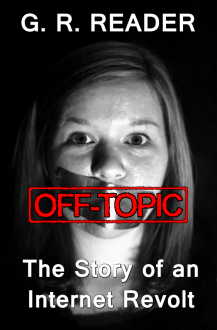 Official blurb:
"In September 2013, the Goodreads book reviewing site, which had previously operated a strict policy of free speech, began censoring reviews. The reviewers fought back, and the conflict was soon being reported in the mainstream media. This is the story of what happened, told in the protesters' own words."
As a wise man once said, To forbid us anything is to make us have a mind for it.
Indeed.
And it makes for an interesting read ... even if I say so myself.